PROFESSIONAL WEBSITES
To Promote Your Products and Services and Enhance Your Web Presence.
Project the Image That Converts Your Visitors Into Customers.
WEB PACKAGES
"A package for every business budget!"
More eLocal Website Designs Services
Solution To Getting A Website
Has the cost of getting a website for your business stopped you from getting a website?
All businesses need a website, and eLocal Website Designs has become the solution for many small business owners. We would like to be your solution TOO!
We are affordable, dependable and will do the Full Design for you. Just give us your main info and we will handle the rest!
No Hassles! No Over Charging! No Long Wait Time!
We Start When You Get Us Your Info.
LIMITED TIME OFFER


ALL Clients Can
Select One Of The Following Services FREE!
* Business Logo (Value $125)
* Facebook Page Cover (Value $75)
* Business Video (Value $295)

Designing the right solution for your project is our priority!
eLocal Website Designs Customer's Satisfaction
PROFESSIONAL WEBSITE DESIGNING
Tried designing your own site and discovered it's not that easy and can be a hassle?
Our website designs will capture the attention of your prospects and leave your competitors envious!
If you own a business you know that it is important to have a website. Not just any website will do.
Our Website Designs Are:
* user friendly
* mobile optimized
* strategically designed
* clear and concisely copywritten
* unique and competitively compared
Today there are over 2.6 billion searchers online  everyday. 82% of these searchers are looking for services and products. Yellow Phone Book and Directories are a thing of the past. With 3.7 Billion smartphone users, a business owner should, or does realize the importance of having a website.
A well designed website is one of the most important assets a business can have. If your website does not capture the attention of your website visitors, they will quickly 'click off' and go to your Competitors.
Stop losing business because you don't have a website, or you have a website that is outdated!
Get Help Today! We'll Design a Website That will WOW you and your visitors.
You're busy running your business; no need for the frustration and wasting your time trying to figure out how to make a website. End your frustration today! Let us help and do the job for you; affordably and hassle-free!
Custom Website Examples
Designing the right solution for your project is our priority.
If you like what we do and want to know more contact us today!
We Also Designs Sites For:
Auto Service & Repair, Bakery, Baking Supply Store, Agency, Air Conditioning Repair Service, Barber Shop, Beauty Salon, Car Dealer,
Attorney, Carpenter, Carpet Cleaning Service, Child Day Care Agency, Landscaper, Bicycle Repair Shop, Cleaning Service, Painter,
Computer Repair Service, Construction Company, Consultant, Counselor, Dental Clinic, Doctor, Dog Day Care Center, Dry Cleaner,
***E-commerce Service, Electrician, Fashion Designer, Contractor, Florist, Interior Designer, Shops, Car Repair and Maintenance,
Plumber, Repair Service, Tax Consultant, and etc.
Custom Webdesign Services
Has the cost of getting a website for your business stopped
you from getting a website?
Don't miss out on getting customers because they do not
see your business with an authority website. A website
helps give trust and legitimacy to your business.
A business needs a website. People are skeptical when they do not see you with a website. We understand, and want to help you.
We remember what it was like trying to get started in our business. We cannot serve every business, but we are trying to help as many businesses as possible.
Your competitors know the importance of having a website,
and they are reaping the benefits of having a website everyday. Get your share of the business, and grow your revenue.
We CAN help you with your online and offline presence.
Call Us! You WILL Be Glad You Did!
Receive up to $300 OFF your website design today.
HURRY!!! LIMITED TIME OFFER!
About eLocal Website Designs

eLocal Website Designs is a web design company offering services to diverse clients across the country. If you can see it, we can create it. Our team of designers work together seamlessly to bring your vision to life. Your website goals are important to you and also important to us. We strive to create just the right design for your needs.
eLocal Website Designs has a wonderful team of Digital Marketing Representatives In-House and across the USA who excel in web design marketing promotions. We do more than promote websites and web funnels. We research and deep dive into the clients industry and effectively offer web marketing tools and designs to enhance the clients business promotions. eLocal Website Designs is a Full House Web Marketing Agency; a one-stop-shop offering a full range of solutions for any business looking to succeed in their online endeavors.
This division of our company was created due to an increase in our clients sharing this one similar personal business story with us.
Many business owners had business cards printed, and some even had brochures to hand out to their potential clients. They would make attempts
to market their business by cold calling by phone and in person, mailing letters, and some even ran ads.
They reported that one question they would often or most always get was "What is your website address?"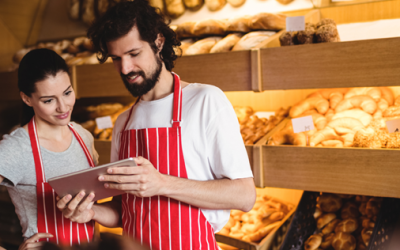 To a brick-and-mortar business, location is everything. Opening your store in a place where lots of potential customers see you can provide a huge boost to the success of your business as it increases traffic and exposure. That said, today many businesses offer goods...
read more
" You are truly a God-send. The website you built for us would have cost us over $3,000. And, you let us rent it! Amazing! Our sales are growing and we will want to buy it from you soon! "
"eLocal you are such an encouragement to us. The way you do business has shown us how we should treat our customers. We have made some changes in our business just by watching how you have treated us in getting this lovely website done. You are Tops!"
"Our website is simply gorgeous. One of our competitors actually called us and asked who designed our site. At first we did not want to tell them, but then we realized we should 'Pay It Forward' like you guys did with us. Now we share your name and number with everyone who asks us!"
" Just when I thought I would not be able to get a website, I found you online, and called. Boy, I am glad I did! More businesses need to know how you can help them. I tell all business owners I talk to about you guys. "
"We are so grateful to eLocal. You helped us when no other website company would. We were a new start business with very little marketing funds, and you helped us get started. We owe our new growth to you. Without you helping us by letting us rent the website we would not be where we are today. We thank you."